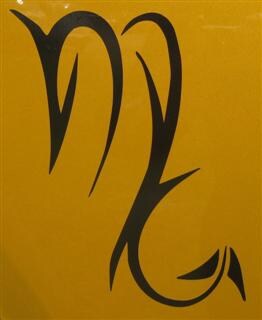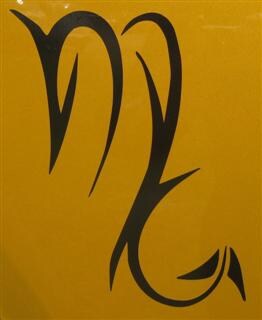 In the vast dessert of Death Valley filming our version of Star wars, the dog we dressed up as C3PO took flight after an indigenous rodent. We dropped our curtain-rod light sabers and lampshade helmets giving chase. After a sandy trek of several miles though the bad lands of the Old West, we caught up with Jingles/C3PO finding him surrounded by a swarm of Buthidae Scorpions formed in the shape of a Scorpio. The admirable strength and vigor of this beast gave way to it's name sake, exclaimed Erik Pearsons, Brix Performance Chief designer when asked what inspired his latest creation.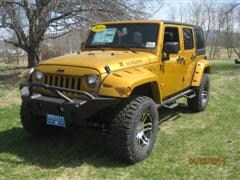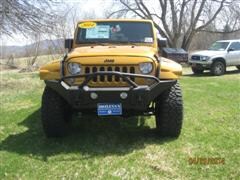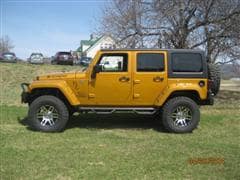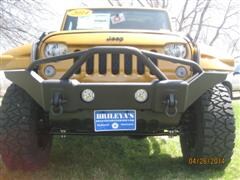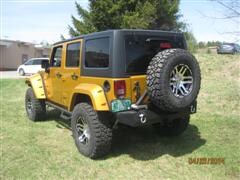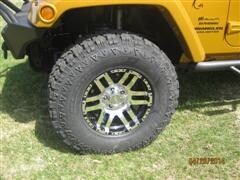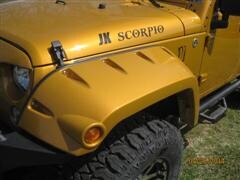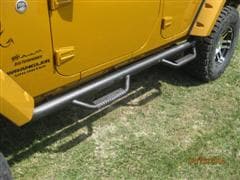 You will get FREE Life Time Oil Changes when you Purchase this Jeep, valid to first owner.  
                                                          The Scorpio Package contains:
                                                                    Pkg. Price $11,995
                                                                     Custom Graphics
                                   Body colored Wild Boar Grille & Bushwacker Fender Flares
                                                         3.25" Rough Country Lift kit
                                              Dual steering stabilizer by Rough Country
                                                    Rampage Off road Front Bumper
                        Rock Crawler Rear bumper with Integrated hitch and spare tire swing arm
                                                          N-FAB Sual stirrup side steps
                                                          AEV Procal Programmer
                                                   23 Gorilla Spline Drive locking lug nuts
                                                             5 Fierce Attitude Tires
                                                        5 Eagle Alloy super finish wheels
                                                       2 custom etched headlamp decals
                                                         Rugged Ridge mesh custom grille
                                                              Extended 3rd brake lamp
                                                     ELP Engineering " Demon Eyes" LEDs

           If you want to take on the muddy hills of Vermont or the Highway bound for New York City, this Jeep Wrangler will destroy all barriers and make it's own rules.