Visit Brileya's Service Center for All Your Seasonal Needs in Rutland, Vermont
Welcome to Brileya's Chrysler Jeep dealership, conveniently located near the Middlebury and Manchester, VT area. We are home to a group of expert technicians that specialize in Chrysler and Jeep brand models, so you always drive away with confidence in your vehicle's ability to continue running well at top performance.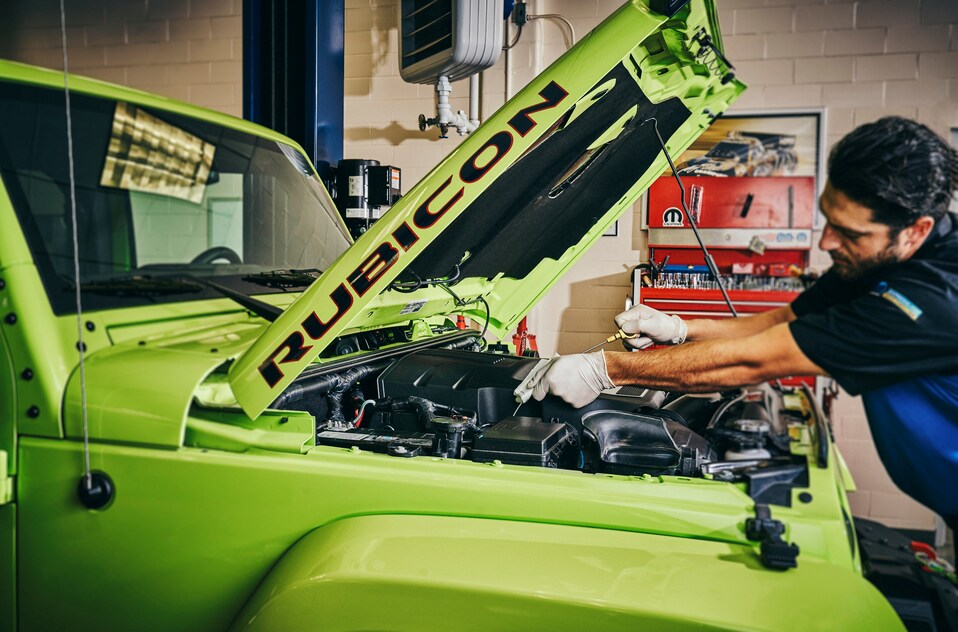 Explore a few of the services we provide and learn how staying updated with routine maintenance can help your car drive through the dramatic seasons of Castleton, Vermont with grit and determination.
Receive Service from Your Local Chrysler Jeep Dealership
Routine maintenance is a vital part of car ownership, especially in a climate such as Vermont, where winter weather drops to extreme temperatures. Catch problems early and stay on top of the health of your engine and tires with regular oil changes and tire rotations.
By getting your Chrysler or Jeep brand model serviced at our dealership, you'll get access to special offers that will allow you to save on several different services that you'll need as you and your family embark on winter adventures in the Killington area.
We also use genuine MOPAR® parts for any repairs, which keeps your model adherent to the specifications it had when you purchased it. These perks are things you might not experience at dealerships that aren't Chrysler and Jeep brand specialized.