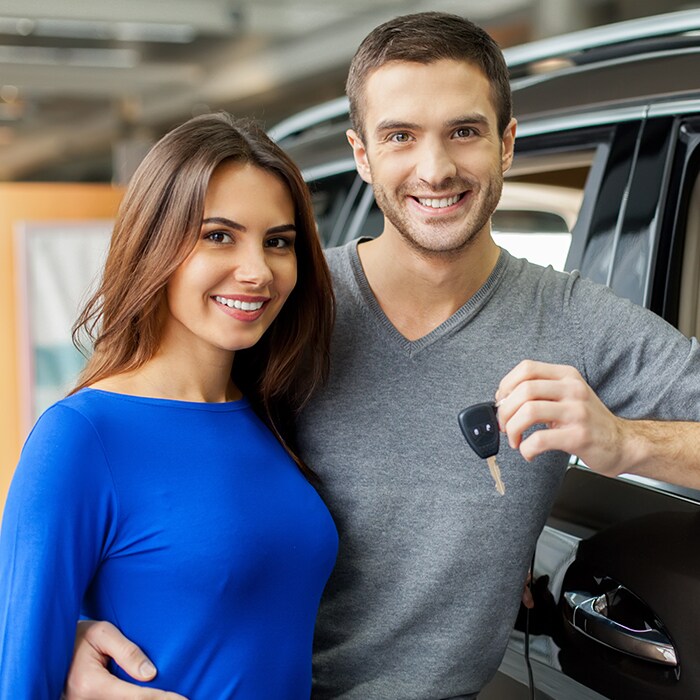 Use Your Tax Refund to Take Care of Your Automotive Dreams
Buying a new or a used vehicle is a big deal that seems even more daunting in a shaky economy. That's why tax season is good news if you're in the market for a new or a used Jeep model. Take a look at the list that we here at Brileya's Chrysler-Jeep Inc in Rutland, VT have curated to make sure you can use your upcoming tax refund in the best way possible!
Make a Hefty Down Payment
Are you just a couple of dollars away from a down payment on a new Jeep model? Add your tax refund to beef up your down payment. 
A minimum down of payment of 20 percent is advisable for new vehicles, 10 percent for used vehicles. With MSRP on some new Jeep models as low as $24,000, adding your tax refund to the mix makes owning the new Jeep model of your dreams a reality. 
Competitive
financing
with zero percent APR if you qualify keeps upfront costs low for years to come.
You can also use your tax refund as a down payment on a Jeep vehicle lease. When you lease a vehicle, even a brand-new vehicle, down payments are typically less than 15 percent MSRP. You may not even need to put down a security deposit. 
Lease contracts last up to three years, offering a shopping list of benefits like:
Lower monthly payments
The option to buy or not to buy
No worries about depreciation or trade-in value
Warranty coverage on service and repairs
Brand new models with low mileage
Standard advanced safety and tech features
Option to lease a different model every few years
Build credit
Which Jeep Model Should You Lease with Our Help?
Jeep is one of the world's leading go-to brands for trucks and SUVs that excel at highway travel throughout the Montpelier, VT and Manchester, V and in adventurous, off-road scenarios. 
The entire fleet boasts crisp yet ruggedly handsome exterior styling in a host of vibrant and earthy color choices. 
Bright, efficient LED lighting predominates in headlight assemblies, daytime running lights, fog lamps and even taillights. Unique highlights of standout fleet members include:
8 trims
19-inch wheels
Leather-trimmed bucket seats
11 trims
More than a dozen available wheel options
Standard ProTech I safety features
12 trims
Rear back up camera
Removable hard and soft top options
The Jeep fleet engine lineup contains torquey, high-horsepower choices, as well as efficient hybrid options.
Towing and hauling capacities amount to several tons, so you can load up the family, tons of gear and a small trailer. Interior cabins have symmetrical layouts, with foldable second and third rows for configurable seating and cargo.
The Uconnect® infotainment platform on all models offers single-location interfacing, navigation, apps and driver assistance. It supports smartphone integration via Apple CarPlay™ and Android Auto™. Selections of trim-specific driving assist features include innovative safety technologies like blind spot monitoring, lane-keeping, collision warning and automatic emergency braking.
Other Smart Ways to Use Your Tax Refund at Brileya's Chrysler-Jeep Inc
Your tax refund is good for many purposes at our dealership. If you already own a Jeep model, use your tax refund to pay for much needed service. Maybe it's time for:
A new battery
New windshield wipers
New brakes
A tire rotation or replacement
Refund time is also the best time to make a first-time purchase, replacement or upgrade of major and minor parts and accessories, such as floor mats, a trailer hitch or a roof rack. If you're still financing or leasing your Jeep model, your tax refund is just the help needed to pay down your existing loan. You may also wish to refinance your loan, using improved credit and your tax refund to restructure your loan, reduce the principal and obtain an optimal interest rate. We want to make sure all drivers throughout the Castleton and Killington areas have plenty of opportunities to use their tax refund in the best manner possible.
Tax refunds are right around the corner. Start planning now and know what to do once you have refund money in your account. For questions, suggestions or a test drive, please reach out to our staff members at Brileya's Chrysler-Jeep Inc. We proudly serve drivers all over Rutland and surrounding areas. We can't wait for you to visit our dealership in Rutland.